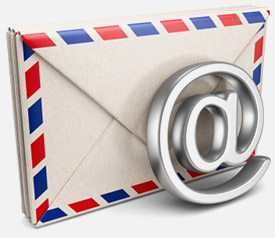 Having great email deliverability means more than just having an extensive list. Emails to potential or current customers can be an excellent way to boost engagement, increase brand recognition, and promote website traffic. However, because servers, companies, and individual users can adjust settings to block or allow your messages, it is important to use best practices when sending your messages out.
Ensure your emails are read
Client communications are a little more complicated than pasting some text and pressing the send button. That's a surefire way to end up in the spam folder. However, there are steps you can take to increase your email deliverability and ensure your messages reach more people.
Let your recipients opt in and opt out. Readers who want to receive your emails are your best friend! Encourage them to add you to their contact lists to ensure they get your emails every time. However, don't push those who are not interested. Allow them to simply remove themselves from your list rather than take preventative measures against you.
Test, test, test. Don't just send an email to your hundreds of subscribers and hope for the best. A recipient who gets an email with unloadable images and flawed layout isn't likely to be impressed by your business. Determine how your emails will work with common email clients and make adjustments accordingly.
Don't use URL addresses for links. This is a common practice of spammers and many email clients automatically disable those links as a safety precaution — or may send the email straight to spam. Hyperlink words or phrases in your email to avoid a spam flag and make your message look more professional.
Take action when an email is reported as spam. Set up a feedback loop system that will inform you if one of your communications is marked by a receiver as spam. Most major email providers offer the option to businesses, and you can find up-to-date lists of providers that offer feedback loops. With this valuable information, you can remove unhappy recipients from your list right away so you're not further penalized.
Remove inactive subscribers from your lists. If an email recipient hasn't even opened your email for over a year, it's time to cut your losses. Remove them from email lists before they feel the need to take action themselves.
Track your performance. It is important to analyze open and click-through rates over time in order to determine which subject lines and articles work best. Hone in on what your readers find interesting and build your content in that direction. As you gradually build your reputation with your readership, your deliverability will increase.
If you're sending out email communications to your clients or potential customers, email deliverability should be your top priority. Strong deliverability takes time and persistence, but by increasing your deliverability, you can ensure that your message is reaching the widest audience possible and garnering interest and engagement continuously.
We can help you send high-quality emails that will maximize deliverability. Contact the professionals at Proven Systems at (800) 720-5398 or info@provensystems.com to learn more.