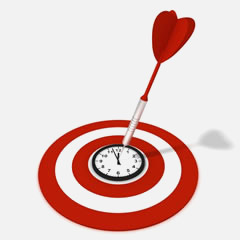 Content marketing provides a host of benefits for sales, marketing, and customer service. But even the best content won't affect your audience if your message isn't uniform and delivered on a dependable schedule. Consistency legitimizes a company in the eyes of its customers. Customers who see timely, relevant, dependable materials also see a company they can rely on.
And consistency isn't simply about regularity; it's also about producing streamlined content. Timing and cohesive messaging can say more about a brand than the content itself. Whether you are trying to get company news picked up by a local journalist or attempting to convert a customer, consistency is a key factor in establishing legitimacy.
Why you need to be consistent
Delivering consistent content, both in terms of messaging and frequency, is vitally important to your content marketing for a variety of reasons:
Professionalism — The details matter! Look at your current online presence across all channels: websites, social media, blogs, and search engine results. If your content is updated on your website but nowhere else, it will appear as though you don't pay attention to details.
Clarity — Know what you want to say, and then say it clearly. Any contradictions in products or services will confuse potential clients, so make sure your marketing message is streamlined across different outlets.
Trust — Regular posts to your blog demonstrate your dependability to clients. Blogs or websites that are updated sporadically give the impression that customer service isn't top priority, and that you may be out of touch or too busy to stay on top of communications. Keeping your messaging consistent lets clients know they can count on you to deliver what you say you will, on time.
Recency — Recency is important for staying relevant in Internet searches. In organic search engine results, people will go to sites that are updated more recently.
Getting it right
Becoming, and then staying, front of mind with clients and prospects is paramount. To achieve this, you must keep consistency in mind as you employ your content marketing strategy. By doing so, you will help strengthen customer trust and brand awareness. Engagement takes time, and only the persistent marketer, who regularly creates and sends out new content, will see true results.
Remember, if content is king then consistency is the king's army — so make keeping up with your online presence a priority. Without consistency, your content marketing won't stand on its own.
Learn how consistency can work for your sales, marketing, and customer service efforts. Contact Proven Systems at (800) 720-5398 or info@provensystems.com.